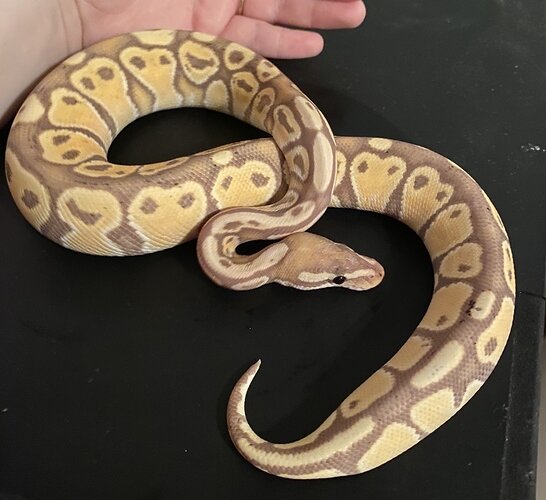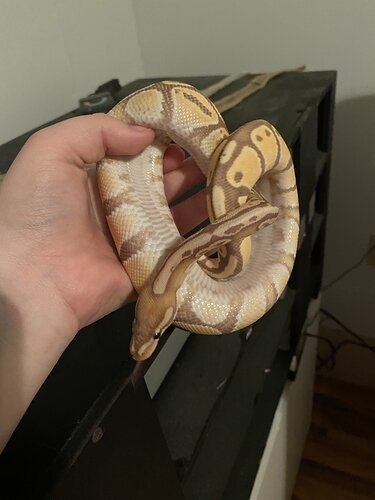 Banana het pied male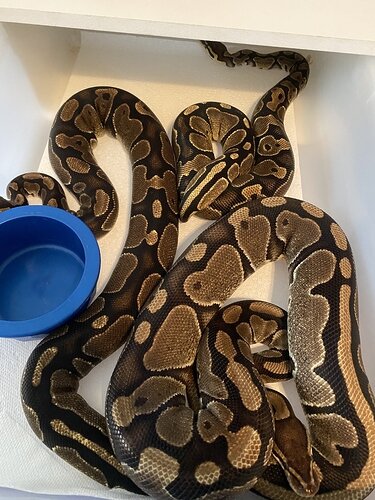 My group of normal het pied females — the one on the left isn't a for sure one but she shows a lot of the same markers as my others so I'll be test pairing her once she's up to size.
One is 600 grams, one 900 grams, and one 1400 grams. The biggest girl should be ready to go this coming season, and I'll hopefully have purchased the nearly breeder size visual banana pied male I've had my eyes on.
Trying to evict the banana het pied male up above first though

Special Fire

Sandblast Pastel OD

Candy

OD Sugar possible het, Leopard Mojave DH Axanthic Pied, Pastel Cypress

Chocolate Ghost

That OD sugar looks like a toasted marshmallow

Half of the animals you produce seem unreal. Absolute quality every single time.
Good luck hope the odds are in your favor for the visual
I still have a few het pieds here are a few
Cool Het Pied Possible Het Hypo female I held back for a unique looks and to see if she would prove (Extreme ringer and hypo-ish paradox going on)
Blackhead Black Magic Het Pied
1.2 Triple Hets Axanthic Hypo Pied hatched this year
one of my Hypo Het Pied and Hypo Mojave Het Pied
Banana Pastel Leopard YB DH Clown Pied Female Maker
After that I have a good number of combos Poss Hets which should without a doubt will prove for me.