Want one…Then again I have a want list thats way to long lol. They are perfectly beautiful.
Sorry, I'm not good with abbreviations. Could you please clarify VPI in Boas? (I only have 1 boa, she is a hypo motley and a great finger hugger)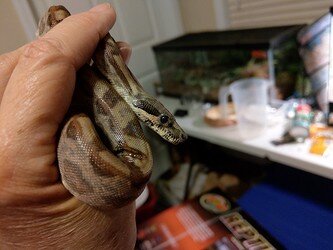 VPI stands for VPI Albino, a line of T+ albino developed by Vida Preciosa International (VPI), a snake breeding company owned by famed herpetologists Dave and Tracy Barker.
That tail on that second one is just