I've had a lot of folks as me the difference between Madagascar Ground Boas and Dumeril's Boas, so I thought I'd post a picture of each. These pictures are taken on the same table. The MGB is a 2020 animal and the Dumeril's is a 2019. The Dumeril's in the photo is actually from a Dwarf lineage, and weighs slightly less than the MGB, even though he is a year younger.
"Ace" the MGB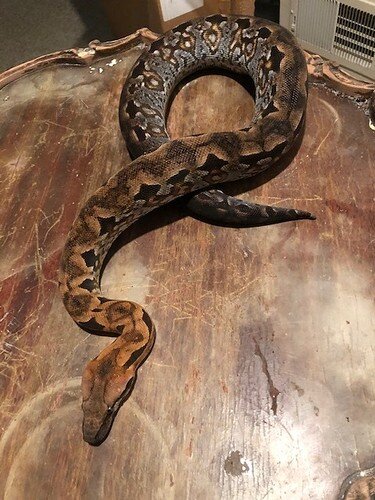 "Peggy Lee" the Dwarf Dumeril's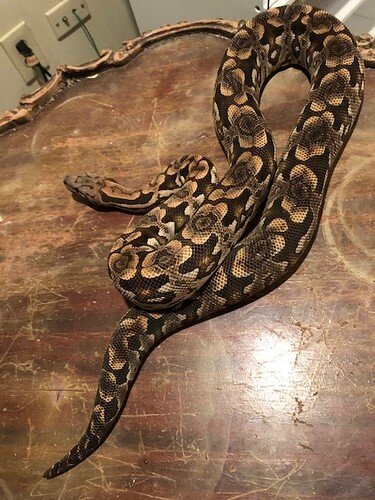 As you can see, Ace has the "zigzag" pattern associated with MGBs, in contrast with Peggy Lee's "flower" pattern, which is typical of Dumeril's. Ace also has grey sides, and a grey underbelly (not pictured), whereas Peggy Lee has the same dorsal and side color, and a cream belly.
Both species have the same care requirements. MGBs produce very small litters of large, fast-growing babies, wheras Dumeril's have large litters of smaller babies. In addition, MGBs tend to be edgy and nervous, sometimes striking defensively. Dumeril's are usually very calm even as babies.