Here are some baby photos from last year.
He is looking great! He will hopefully produce for you next year right? I feel like Pepper is a more fitting name. I would save freckles for a red spot gecko.
Hopefully will be able to get one of his babies eventually

@logar I am leaning more towards pepper as well. I eventually want 4 males and 4 females and all 8 names have been pre picked. Pepper was under my list for female names


. But thats okay lol.
After quarantine I definitely plan to breed him. Just dont know which female of mine would work best because I want the babies to get the lavender color. Ive never bred yet so I dont know how all that plays in.
I have this female, her name is Penny.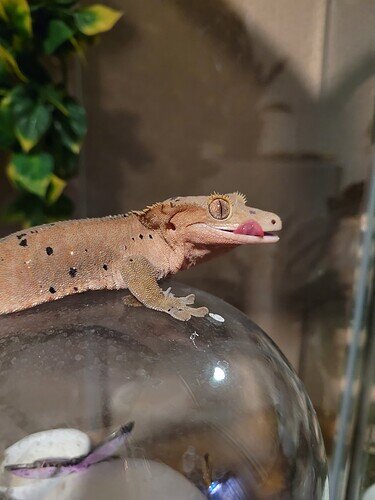 I have this female, her name is Perdita. She is already paired with Pongo but I could always switch and this new guy can be Pongo.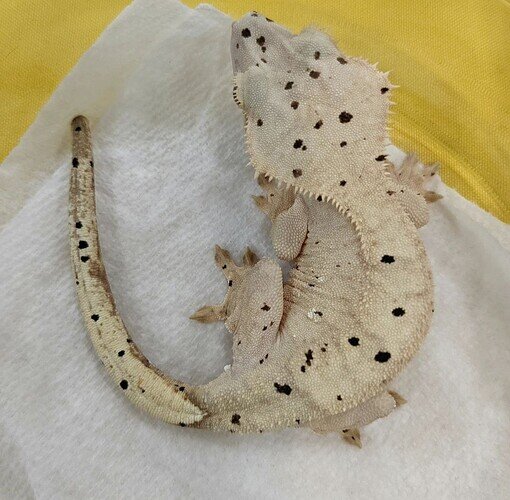 Or I have 2 females (not ready to breed yet) that look very similar to this.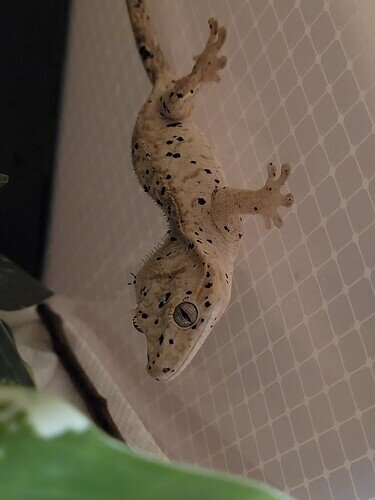 He's gorgeous! I like the name Pepper because Pepper and Penny just seem to go together

Perdita looks a bit like cookies and cream ice cream!

@akmorphs thank you so much

@ghoulishcresties if I remember correctly you have some Lavenders? If so, you have any insight or suggestions?
Do you have any fired up pictures?
He's a lovely lavender Harley dal!
Between the 2, defo pepper. I think freckles is a more girly name

x
@logar those are the only photos I have. I don't get him till Saturday.
I love the lavender look he has going on. I agree… Pepper is much better suited to him

Thank you! Im definitely thinking Pepper. Do I need to breed with another lavender to keep that trait or yoy think I would have luck with a lighter cream colored dal?
Pepper it is

Ideally a lav or hypo!
Or nice grey/lav based

What does the middle one fire up like? X
To be honest, I dont know if ive ever really seen her fire up. These are the other photos I have of her

As she's very light, yellow based I'd say she'd make a great fit!