In the topic cinnamon Spotnose + Cinnamon = Mismatched Eyes?
@eaglereptiles posted a video from Justin Kobylka in which Justin mentioned that he had two champagne spotnose combo's with mismatching eyes. Both one eye black, one grey blue. I myself have a champagne pastel orange dream pos yellowbelly girl with mismaching eyes. I always though it was random thing just like paradox But after this post I start wandering if there is not more to it? Is there maybe a genetic connection to champagne just like they are known for ringers? If that is the case, do you also see a connection with a woblle. Or are there maybe also other combo's without champagne that give this mutation? How common is it to see mismatching eyes in ball pythons?
So that's why the question arised: Who else has ball pythons with mismatching eyes? If you have one, what are the genes? and did the snake got offspring that also have it? Did you see more signs of a wobble in the snake(s)?
As an example here two pictures of my girl Haumea's eyes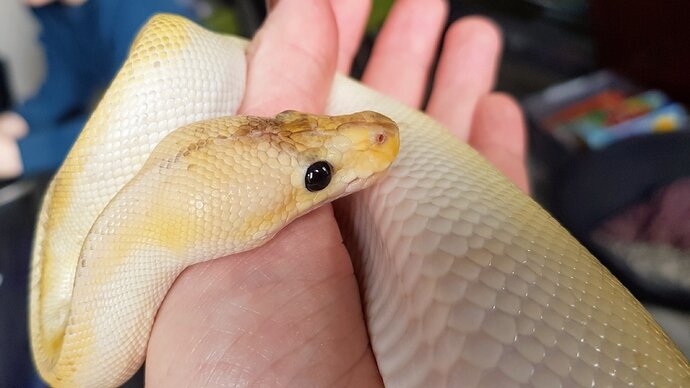 Her black eye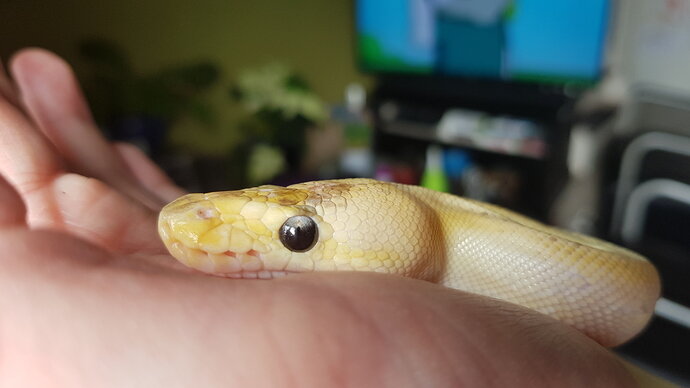 and her blue grey eye.