The breeder i bought this girl from say mojave sugar. I cant see the sugar?! What do you think?
Thanks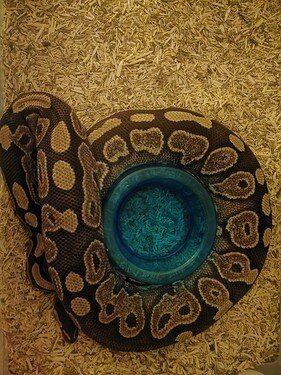 Take others guesses aswel but personally I can see both sugar/calico and Mojave in this… Though both seem very faint in terms of intensity.
Mojave alien heads…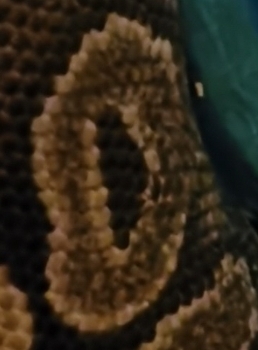 Sugar/Calico alien heads…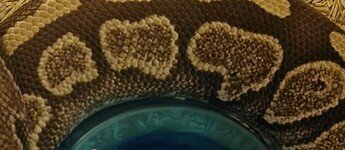 Well thomas you should! In my opinion they are two lines of the same gene. And yes I would say that is a mojave sugar/calico! The calico is distorting the mojave pattern! So I agree with your I'd Thomas
Oh I know, I feel the same. It was meant to show that it has 2 names

guess I just made it confusing for a second

Actually rereading it I think i made it confusing lol.
Yeah I agree, I was just being polite


Thank you I appreciate you not smashing my fragile ego!
There are some morphs that strongly suppress the expression of Sugar. The het BluEL complex, the YB complex, and the Blk complex are the major ones
@t_h_wyman Do you agree that this a Mojave sugar Travis?
Absolutely.
Sorry, I just took that part as covered so I skipped over adding my ID and jumped straight to helping the OP understand "why" it was they were not seeing the Sugar
I do see both calico isnt always strong with every morph it's put to, sometimes its very subtle/light other times like with pastel/spider it can be very obvious
I agree with you here

. I've hatch quite a few calico combos and imo like Travis points out the blue eyed complex tends to take away from the calicos beauty. Although I've had some nice butter calico combos the nicest ones I've hatched where super pastel yellowbelly calico. This combo for me has always had the most dramatic effect.