How gorgeous are they?! I like the fact that you have proven that not all balls brown out too. They are lovely.
Oh I love photos like this!
They're both beautiful.
I took a mommy/daughter photo too, but they're not as similar. Hahah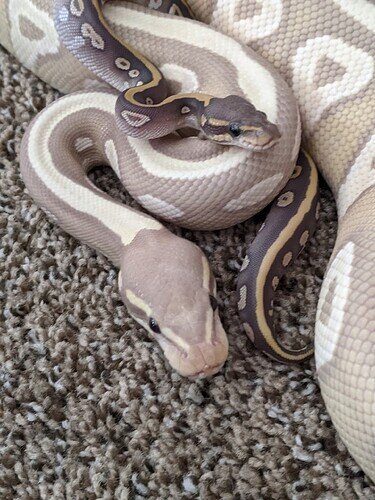 Definitely some darkening with my gal, but she mostly just ended up a darker purple/gray than totally browned out.
My pair are
Mojave Fire Coral Glow het Orange Ghost
Mojave Fire Orange Ghost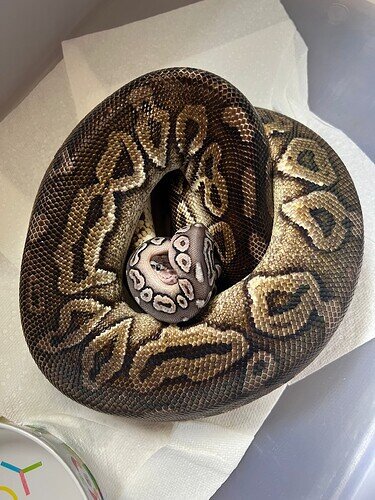 Oh! Oh! I got a picture like this too! This was taken back in July when Artemis had just had her very first shed.
I'm excited to see how little Artemis ages compared to her momma Charlie though. They're both pewters (pastel cinnamon).
Most recent picture of Artemis as of a few days ago!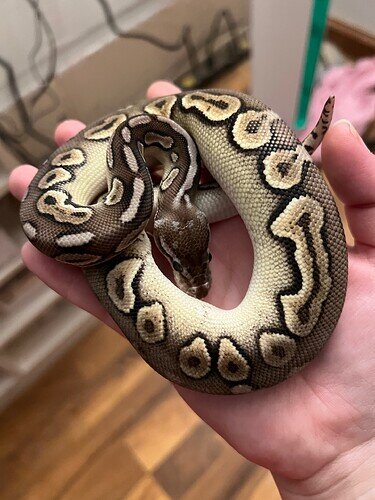 I have to say, that's a very sweet photo!
Awww, they look like a pile of ripe bananas