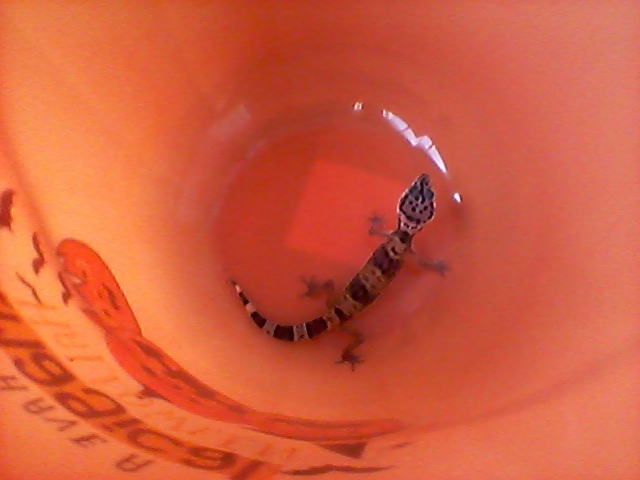 Looks like a normal banded!
Probably, her mom was a normal
One of these genies will likely be able to help out here

🧞‍♀️🧞‍♀️
Well dang, was I wrong?

@reptirix I agree with you, it looks to be a normal.
Yeah same, a wee banded normal… I think in a trick or treat bucket? I wish I had gotten something that cool when I was trick-or-treating as a kid!
Lol its the only thing I had to prevent her from runinng away