Welcome to the community!Looks like a spider.
No problem always happy to help!
Hi and welcome, explore and post.
Also these links might help you on your journey:
They helped me. there are many more, explore and have fun

Pastel spider. The green eyes also maybe enchi based on the reduced pattern. Hopefully this helps.
Doesn't necessarily mean pastel. This animal has zero yellow in it to lend to a pastel id . And the banding is not nearly reduced enough to to be enchi spider.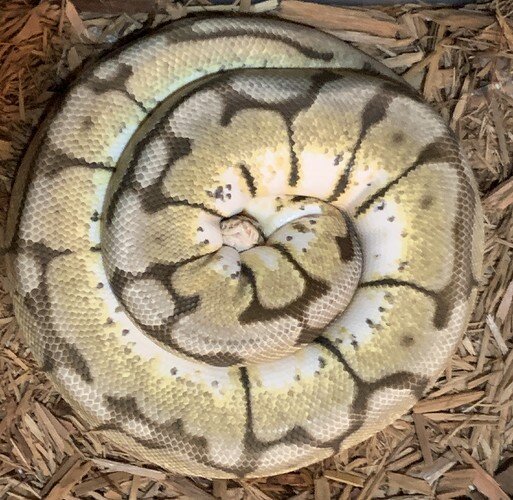 Here's a pastel spider you can see the difference in the amount of yellow and the lightening of the dorsal in the pastel.
Thanks for all the responses! Sorry it took so long. My MM notifications ended up in the Junk folder.