Jungle Normal & super adorable! You can't really assess whether hypo or super hypo until a leopard gecko is an adult, pattern and color can change drastically. That's something a lot of people purchasing high-end babies for big money forget/are ignorant about, but I personally think it's a wonderful surprise! (But if anyone wants to breed super high-end morphs, and they are looking for a cornerstone animal- purchase an adult, or at the least see pics of dam & sire.)
As an example, here is my boy Ochocinco, pictured as a baby, then as an older juvenile (sorry for the rubbish pics).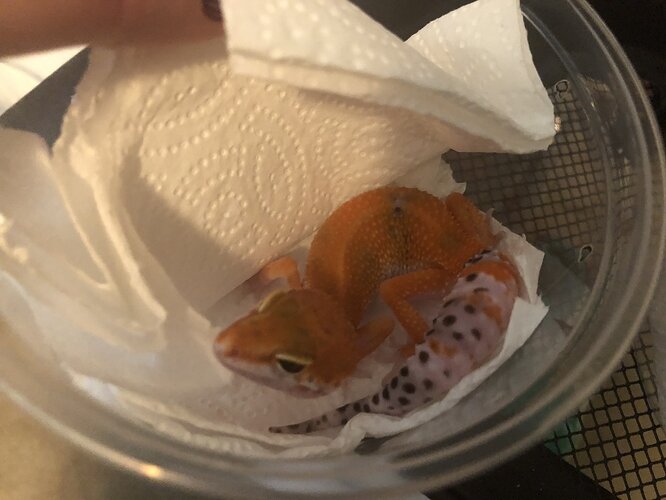 He/she is absolutely gorgeous.
Them little hands look so human


Seems like Normal or maybe Hypo. But still you have to wait until they are older to tell for sure. He could be a hypo/Super Hypo like @mblaney said!
Beautiful Leo; keep us updated.
sorry I meant normal or jungle but could be hypo. Sorry!