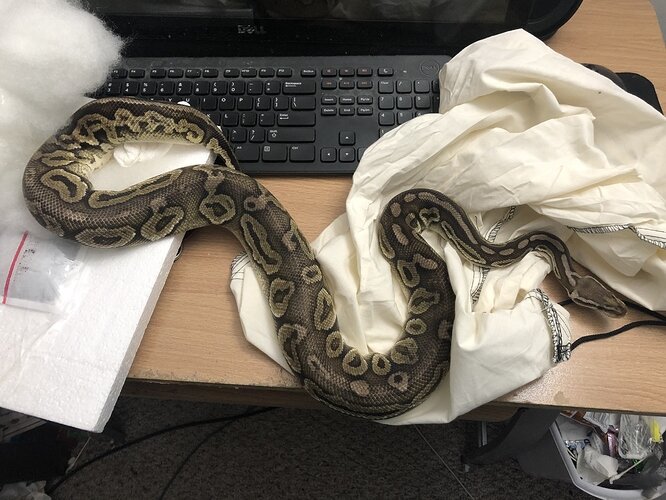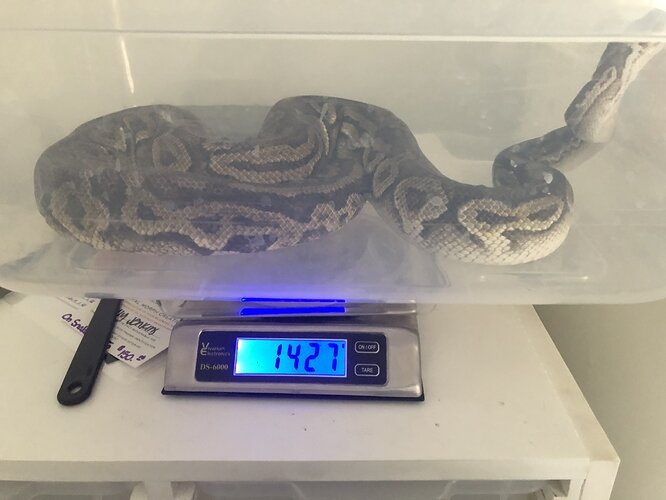 Just got this gorgeous female pewter today! Second time I've had snakes shipped to me… it's always a tiny bit nerve-racking!
She's almost to the magic 1500 gram mark, but I've heard that a lot of breeders prefer to let them get bigger than that. What are your guys' thoughts?
When I do breed her, I plan to pair her with my butter spinner male… lots of cool possibilities for the babies!