My boyfriend and I went to the Evansville Reptile and Exotics Show today, and saw lots of awesome animals! We had such a hard time picking one we wanted, and ended up coming home with this guy: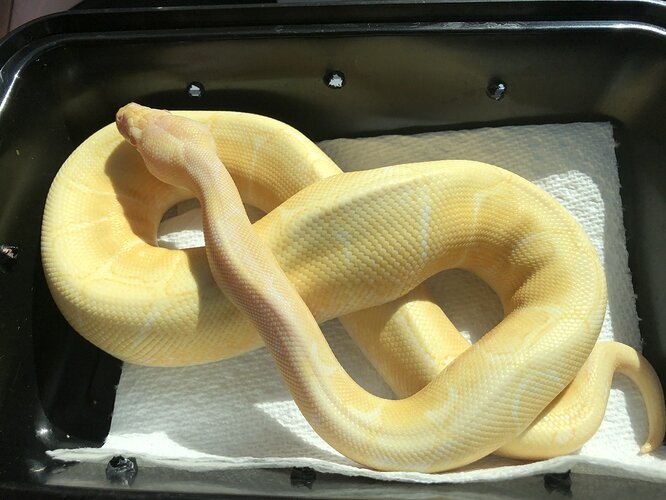 He's a albino spider. We decided to name him Aspire!
I'd love to make some albino pieds in the future, so this is one step in that direction I think. Plus my boyfriend really likes the bright red eyes on the albinos.