My first clown!
Produced by George Emde.
When he's ready I'll work him into various ultramel and lavender projects.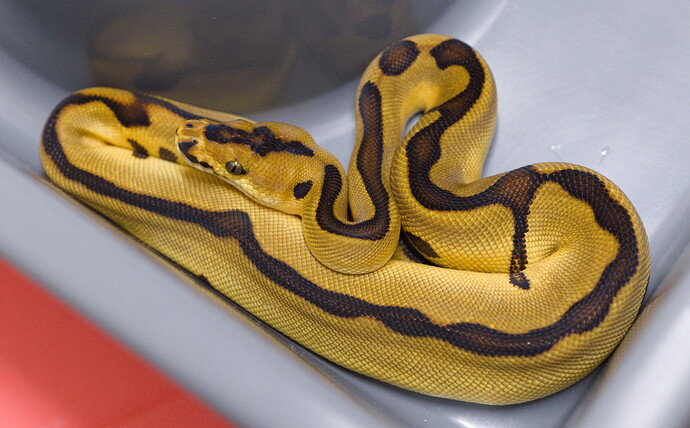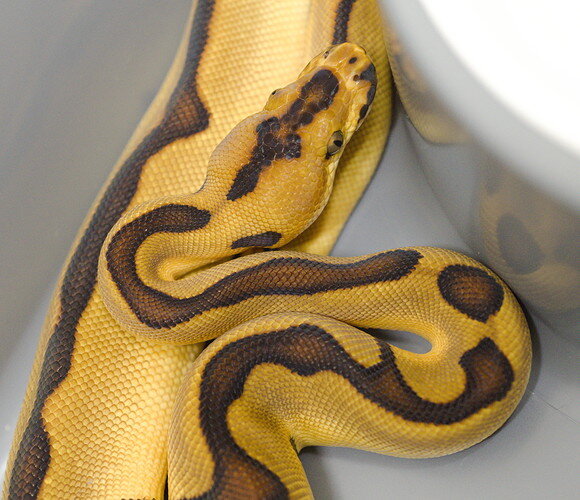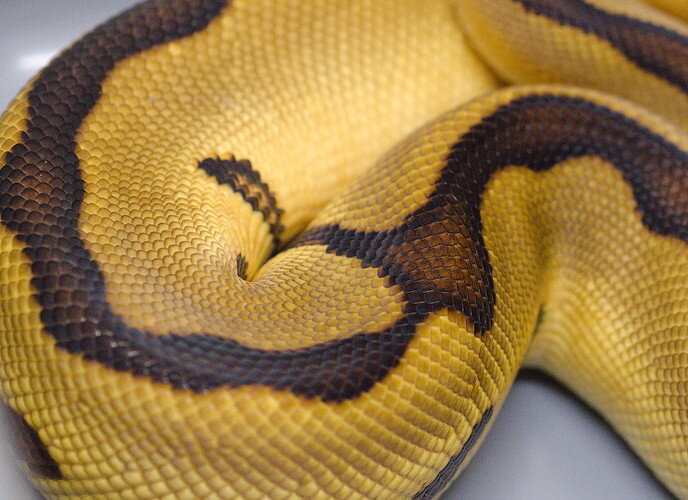 He's a stunner. The eyes on clowns amaze me still!
Thanks! I didn't realize how cool their eyes are until I saw this guy in person. I tried a bit to get a nice close up of them but was unsuccessful, didn't want to mess with him too much during the settling in period.
Wow I am going to love that with lavender

Got some better photos of this boy yesterday. I love the transition of color and his clean sides. Enchi really brings in that golden glow. My daughter named him "Midas".
And what about his golden eye

You're up early fellow Floridian!
Agent 007, GoldenEye

. His eyes are the first thing I noticed when George dropped him off at my house. I'm not sure if most clowns have eyes like his, he's my first, but I love it.
You can see the reflection of you taking the picture in his eye. That is cool.
Beautiful!
Hah, yup. My ceilings are sloped on one side of the house and I have a high powered flash I point upward. All the light bounces back down on the snake, makes for well lit soft illumination, great for snakes. It also makes for a lot of eye reflection when I get in close like that!
The fist set of photos I took in this thread was in my snake room with direct fluorescent light (no flash).
There is a certain user @saleengrinch that knows I never sleep well and I am on through the nighttime 11 - 7 lol
And a good morning to you!
I think the cleanness of his pattern adds to the effect his eye brings though
This dude is super clean!!! Love it!