Woo! Finally got my incubator set up: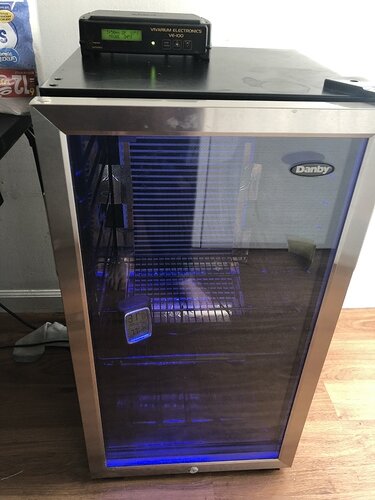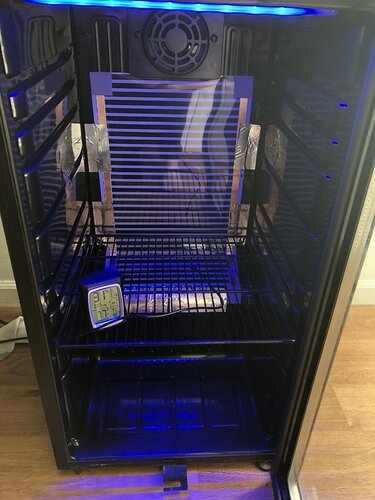 Note: I plan to upgrade to the VE-200 since it has proportional heating vs the on/off functionality of the VE-100 thermostat. Should be fairly easy to swap out since they all use the same probe cords as far as I'm aware.
It was actually rather simple to do, just needed to disconnect the cooling part from the power. Our fridge model has basically a plug that goes into the cooling motor, so once disconnected the cooling part doesn't run anymore. This allowed me to still use the built-in fan as well as the light bar.
For the heating, we removed the water tray from the bottom, and used the drain hole in the bottom of the back of the fridge to wire the thermostat probe and heat tape connectors through. Once they were all wired through, we attached the connectors to the heat tape per the included instructions.
After a few hours, the temperature is sitting nicely at 88°F. Ready for some ball python eggs!