GUYS GUYS GUYS!!! After 3 months on and off, I finally have a running incubator!! With a LOT of help from my dad and brother for making the stand and wiring respectively. It's slowly coming up to temp but I'm so excited!
So the makeup of the thing is a 62 bottle wine cooler, diamond plate steel, 2 inch stainless pipe, 1 inch pipe, a small plate for the thermostat, a Ranco thermostat, the fan that can from under the cooler, and 6 inch heat tape.
I paid more for even my cheapest snake than I did to get this beast going! (Granted if it wasn't for my dad and brother it wouldn't be running at all!) My dad did a wonderful job with the stand! The adjustable feet came from a family friend who ordered a size too big for a wood stove and couldn't return. The cooler itself was going to be trashed if it wasn't picked up, they said it just stopped working but it actually leaked all the freon from a small hole in the compressor. I trashed that, took the cooling fan and put it inside for circulation. The heat tape came from a breeder who I can't thank enough for his help!!
Now to wait and make sure it doesn't explode

. I should be getting my very first clutch sometime this month so hopefully all goes well!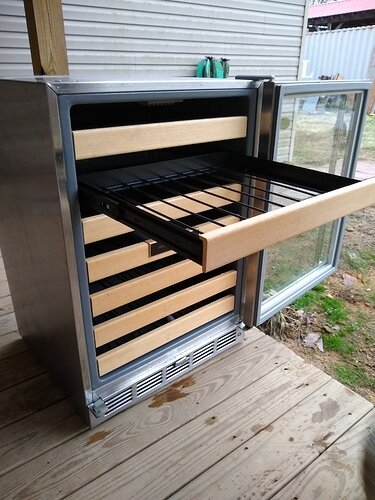 What I started with. This joker was HEAVY!!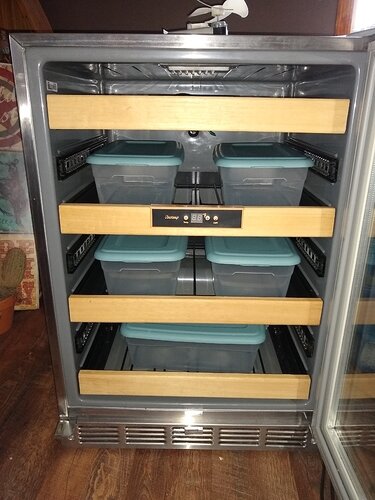 The drawers we decided to keep to make room. It was pretty top heavy after taking the compressor out, hence why I wanted a stand.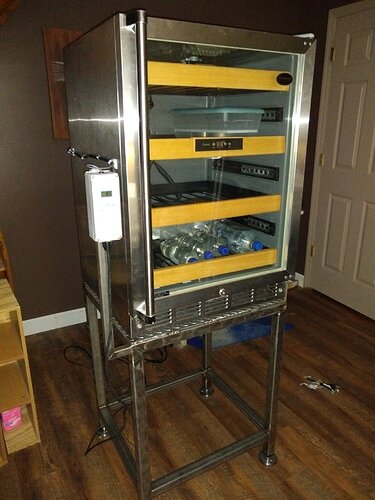 Finished product!!