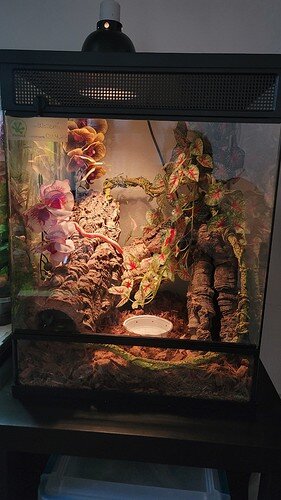 Hello,
Spent some time and money setting up this 18x18x24 to house my new Brooks Kingsnake for the time being until it gets bigger. Id be curious what you all think. This little king definetly utilizes the heighth. Hes eaten his first meal since getting here. Seller advised the king was soley on live. Tried and suceeded with FT no problem.
Id also be curious to hear opinions on where you get your FT mice from. Ive been looking into layne labs and they seem to have some very quality feeders.
Anyways happy thursday.