Hello all, I've been on MorphMarket for just over a year but have only just discovered the community forum. It didn't take long to see how encouraging and helpful everyone seems to be. Glab to be a part of things! Anyway, here are my three babies:
Athena, my first snake, a Lesser Bee Ball Python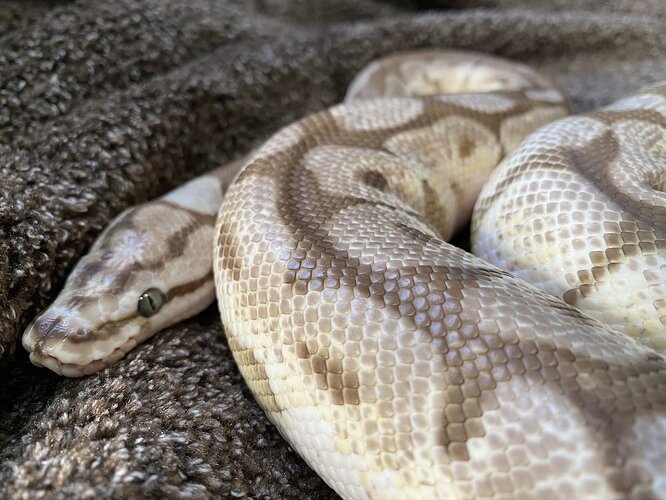 Aurora, a Brazilian Rainbow Boa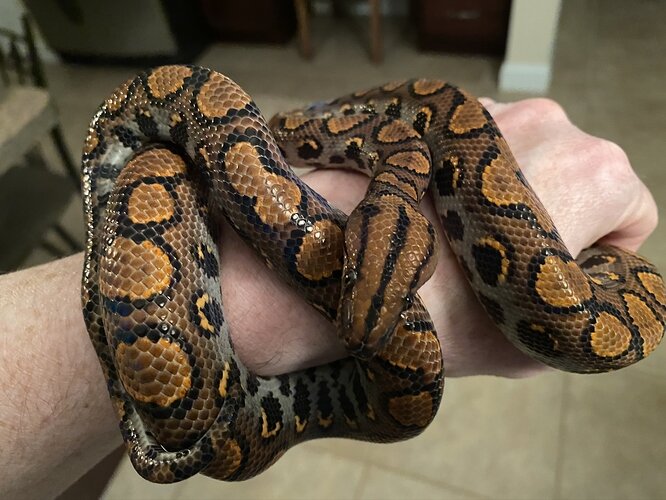 And finally, ???, an Orange Glow Sunfire Reticulated Python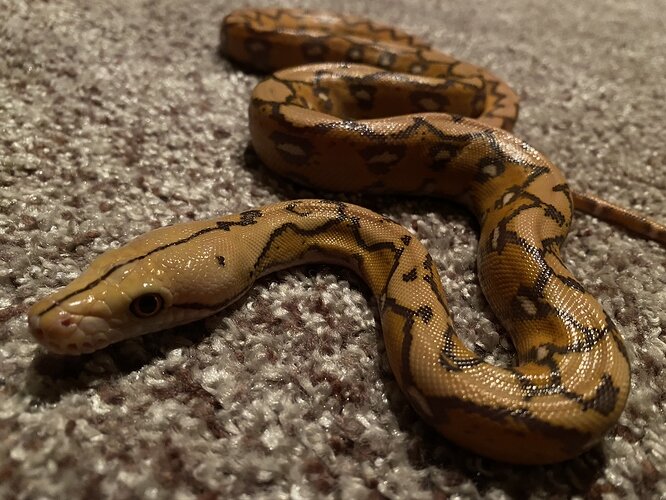 The BRB and Retic were both purchased right here on the MorphMarket. And as you can see the Retic is so new I haven't even named him yet. Any suggestions would be appreciated!
I have a myriad of other pets, reptile and otherwise. I'll try to post pics of them in the appropriate sections. To all the posters here, keep up the good work!
Mike