I am curious if when I follow a person if a notification should be being sent to me when they post up new animals? It looks like I should get them. (See screenshot)
Or is a person only able to access that info under "Your Profile", and then the link under "Your interests"? (See screenshot)
I've never received a notification and I asked a fellow user if they receive notifications and they also don't.
Also, any messages from MorphMarket Community go to my SPAM folder. All inquiries go to my email just fine, though.
Add images here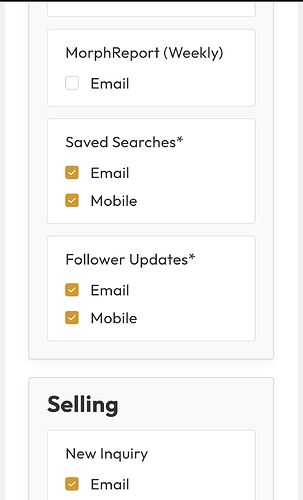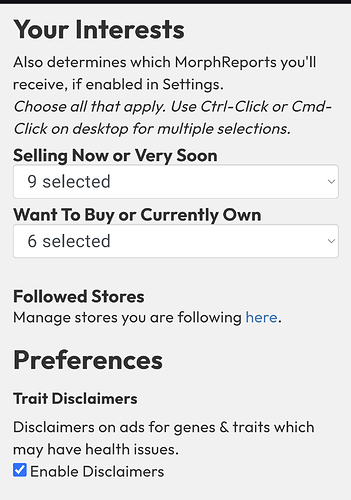 Apparently I don't know how to attach photos.