Nice one Bob!!!

Thanks Will, looking forward to putting this boy in the rotation
Looking good Bob! That is going to pop with YB and fire added!
For sure, a little more OD will be nice too!
Nice Bob! What about the Josie gene. Did that ever do anything for you? It never did for me.
Thanks Mike! I ended up selling mine, I only ever got 4 eggs from my male. Not sure if he had bad swimmers or what but it just wasn't worth the frustration it was causing. I hatched that one crazy Pastel Josie and the gene seemed to have big potential but I've never seen much else come from it.
Yeah, I hatched several clutches from mine and never even got a nice pastel out of it. Anyway, I sold mine too (as a normal, lol). Good luck to you on your hatch this year.
Stunning combo Bob, it's so clean.
Awesome looking animal.

Glad to have you here Bob! Awesome clown as always.
Wow

that's amazing
Thanks guys, it's much appreciated
Jumping in the Josie conversation.
My Pastel Josie girl was bred to my Spotnose Desert Ghost boy this year. Hopefully see something cool here soon. Larry
Does your Pastel Josie resemble at all the one I showed above Larry?
Bob, here's a pic from 2017, a few months old. Pastel is more yellow now, but still nice and bright. My originals were purchased directly from Joe.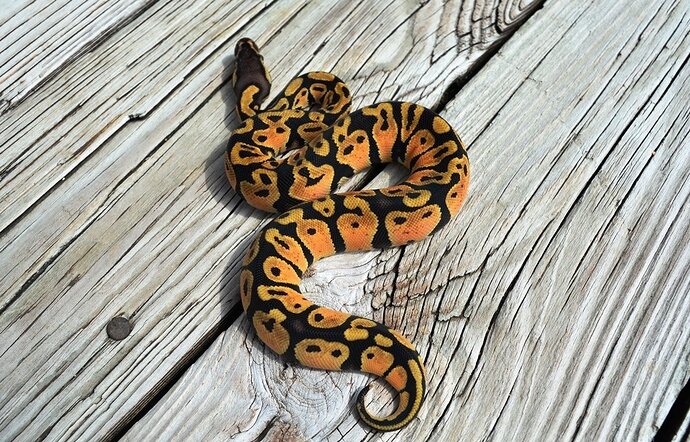 Love it! Hope to make some this year also.