I wish I could have a book of your photos at home or some enlarged ones in a frame on the wall.
You do amazing photography Welsh.
This is why he needs to make calendars and books!

I agree

!! I would buy a calendar or book from @welshmorphology in a heartbeat.
I am doing prints in the UK just started but people also want some of my other work. Astrophotogrpahy too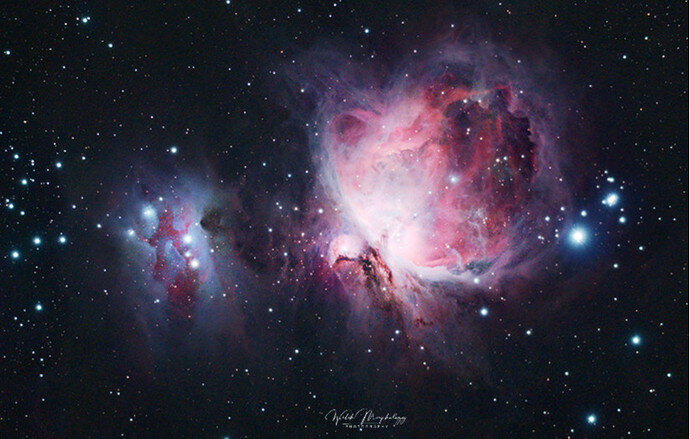 M42 Orion Nebula
Those pics are awesome! Great shots!
thanks.
It's taken 4 years to do. I can't practice it much
Now you're just showing off Welsh.
Amazing shots, you definitely have a gift.
Great pictures, those are awesome. What equipment (telescope and camera combo) do you use to take those and what's the average exposure time for these pictures?
I don't show off it's a BIG achievement for me. I use photography as "therapy" alongside medication. Before this for over 30 years I was petrified of the dark and full moonlight. REAAAALLLY bad phobia. I got very ill and was sectioned. I am very well medicated now and this means the dark anxiety has gone

It has taken me about 4 years to be able to get to this level as I can't practice often and all the technology goes over my head
Urrrrm first one 18 x 60 sec exposures and darks. Second 20 x 60secs
I'm sorry, I didn't mean to offend you. If I did I sincerely apologize.
I'm happy you've been able to overcome your phobia, and deal with your mental illness in such a positive way.
And don't get me started with technology, I too can't even comprehend technology most days lol.
Amazing as always @welshmorphology

Hey no not at all

I'm super stoked I finally got some images I am proud of. Facing my fear and all that jazz. Yes well I don't even have a phone I can't work the things lol