My much-anticipated blood python is finally here!!! After several nail-biting weeks of waiting for weather to permit shipping, and after a sleepless night of knowing she was in transit and imagining every possible thing that could go wrong, my beautiful girl finally completed her cross-country journey from Florida to California. She arrived on time, safe and sound. And she's gorgeous! Even better than the pictures. I couldn't be happier! This is my first MM purchase, and I'm so relieved it went well. I had some reservations about ordering a snake I'd never seen in person and having it shipped across the country, but I'm so glad I finally pulled the trigger.
I'm leaving her alone to recover from her long and stressful trip, but so far she appears perfectly healthy and seems docile as can be. I couldn't resist snapping a picture or two (or ten) after placing her in her tub.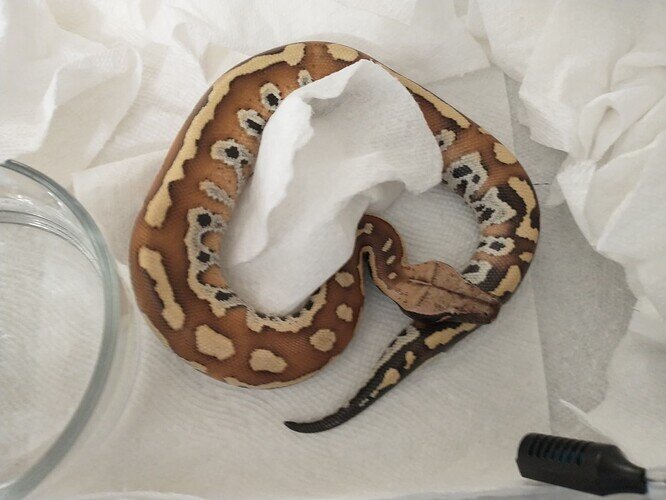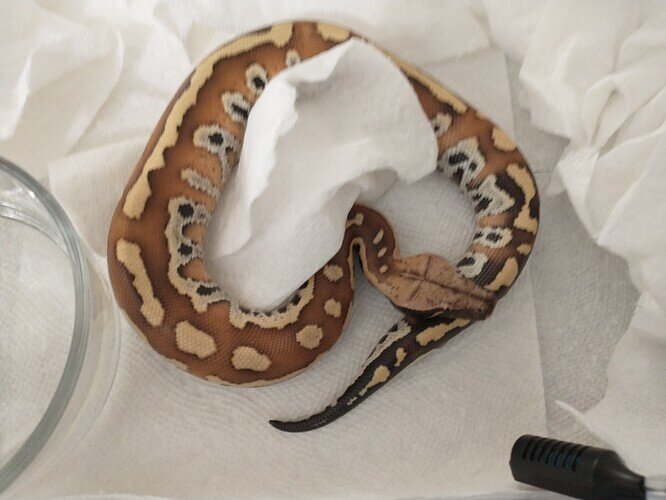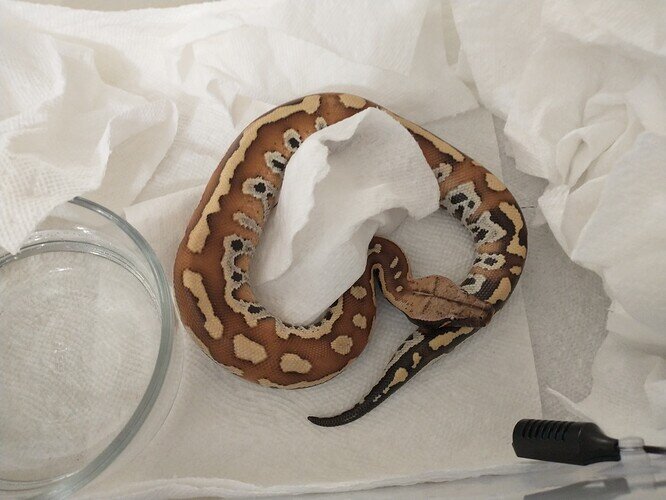 No fancy morphs here, "just" a lovely normal. They're my favourite. I can't wait to see how her colours change as she matures. I think her markings are absolutely stunning.
I'll have to get to know her a bit before coming up with the perfect name, but I'm open to suggestions. I'm partial to names from mythology, literature, and history.