One of the most spectacular snakes I've ever photographed: Ptyas nigromarginata, a rare and exceptional species of Asian Ratsnake.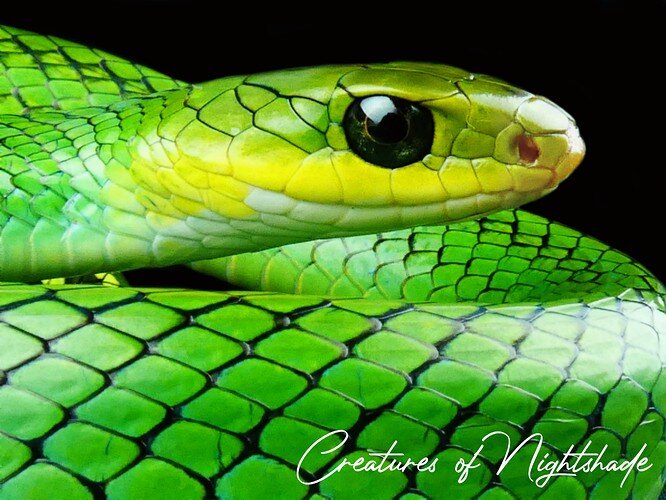 I freaking love the yellow smile!!!
So beautiful! I love the black outlines around the green scales.
Would love to get hold of one…Such an amazing animal.
Agreed! Looks like fishnets!