I'm curious to hear peoples opinions on breeding geckos that hatch out with tail kinks due to incubation issues, but due to a genetic deformity.
Personally if the gecko has a very slight tail kink towards the tip that I know was caused by fluctuations in temperature while incubating I see no problem with breeding. If the tail kink is a little more severe and is farther down on the tail I like to sell those as pets.
I'm just wondering what you guys do with your geckos that hatch out with tail kinks.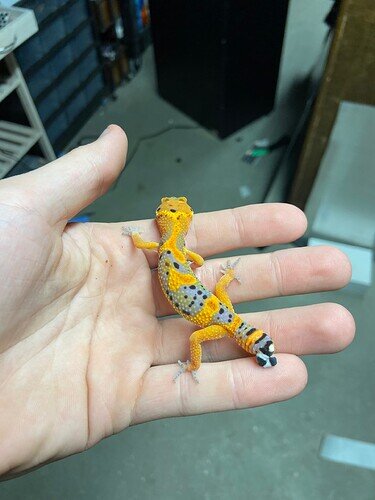 An example of a male I hatched that due to incubator temp. fluxes came out with a kinked tail and probably won't breed and will be sold as a pet.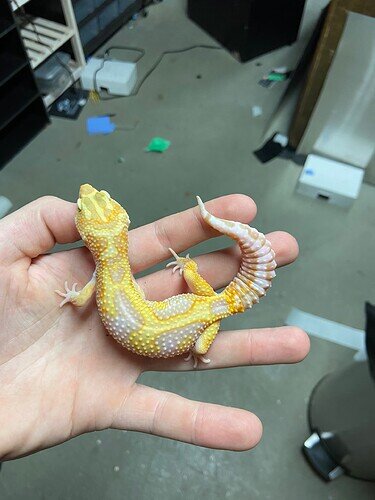 an example of a female with a slight tail kink that I do intend to breed. Also cases by incubation fluctuations.