I purchased a virgin female clown in March of last year. When I purchased her, here is what the add stated and the original picture from the add.
Pairing
Od Fire Clown het hypo X Clown het hypo
I originally thought she was an orange dream Clown but I'm not 100% sure if she's a hypo. . I know she's brighter then a normal clown and a lot cleaner but can't guarantee anything.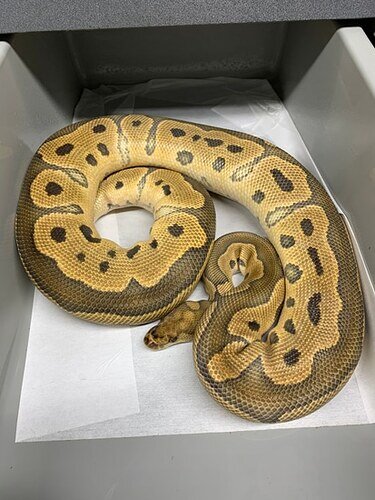 So I purchased her as a Clown 66% het Hypo. The second picture is one that I took of her locked with a Leopard Fire het Clown, so it is different lighting and the other snake and blue bowl offer some color contrast.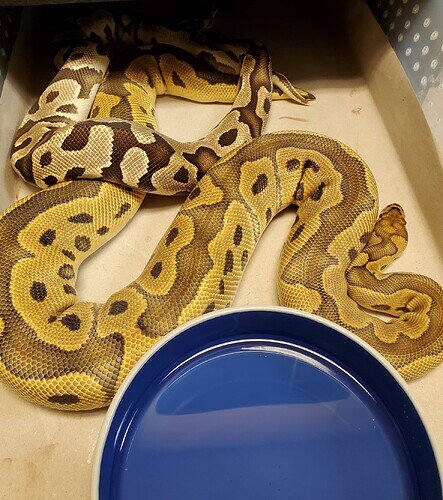 I hadn't really given the OD possibility a second thought and assumed her coloration may be related to the 66% probability of being het for Hypo. However, the clutch that just hatched has me wondering about the presence of OD. Below is a picture of the clutch. With the understanding that there is Fire and Leopard at play here for certain, do any of the hatchlings look like they have OD? These have not shed and since they just left the eggs yesterday, I imagine there will be more color to come. However, the Leopard Clown at bottom left and the Fire het clown to its immediate right have very OD looking characteristics. I would appreciate any OD experts to chime in with their thoughts. Thanks for your help.