We started breeding Gray Banded Kingsnakes back in the mid 1980's, and we quickly found them to be one of our favorite snakes. They are very docile, very handleable, and once you get them past their first year they become very hardy and easy to work with.
I always wondered what an albino Gray Banded Kingsnake would look like, and in the early 2000's an opportunity came up that could let me answer the question, so I jumped on it.
Around the year 2000, we purchased a pair of Hybrid Ruthvens/Alternas that carried the Albino Ruthvens Kingsnake genes.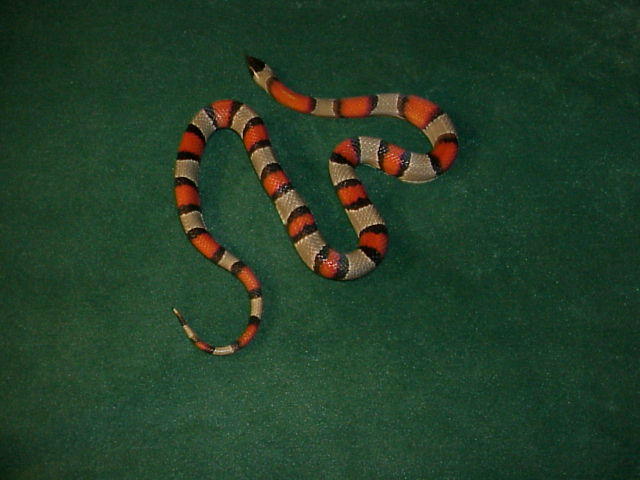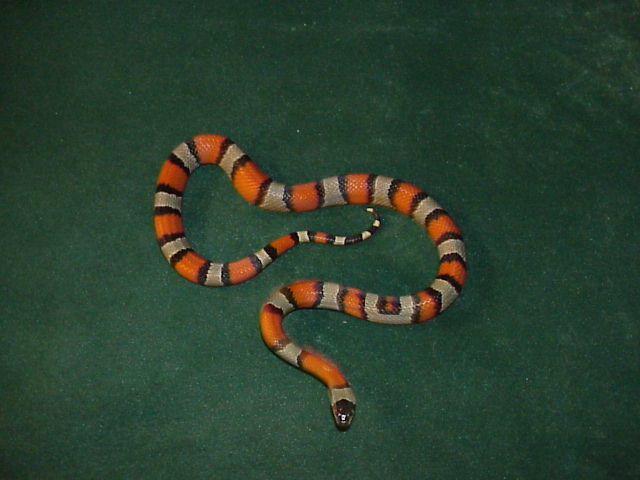 In 2004, this pair produced a clutch that contained just a single Hybrid Albino, that happened to be a male with "mostly" Alterna traits!
(Circa 2004)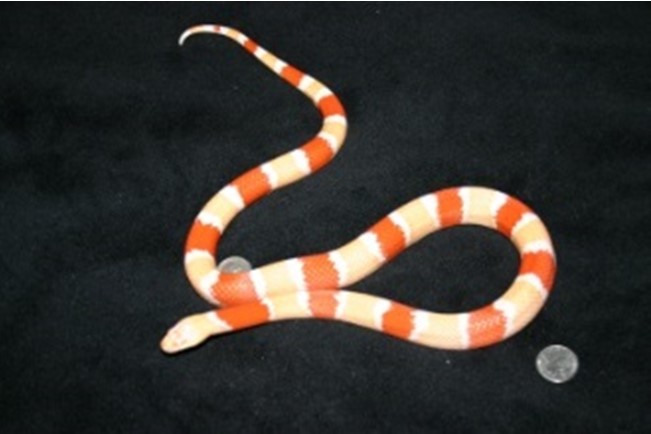 (Circa 2022)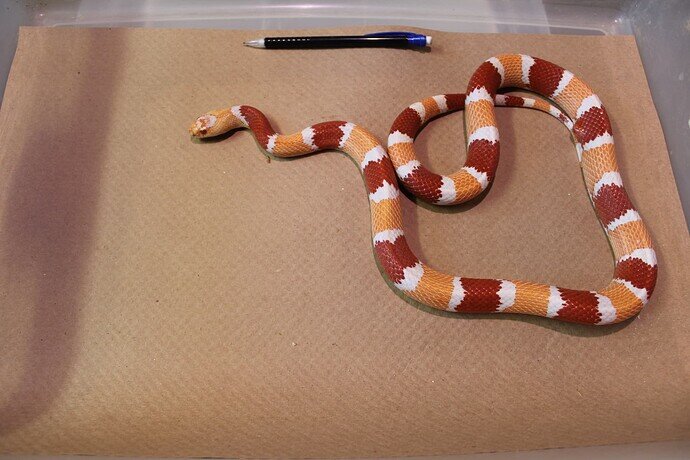 That male has since been bred exclusively with pure Gray Banded Kingsnakes, and this year we produced fifth generation Hybrid Alterna babies containing several albinos!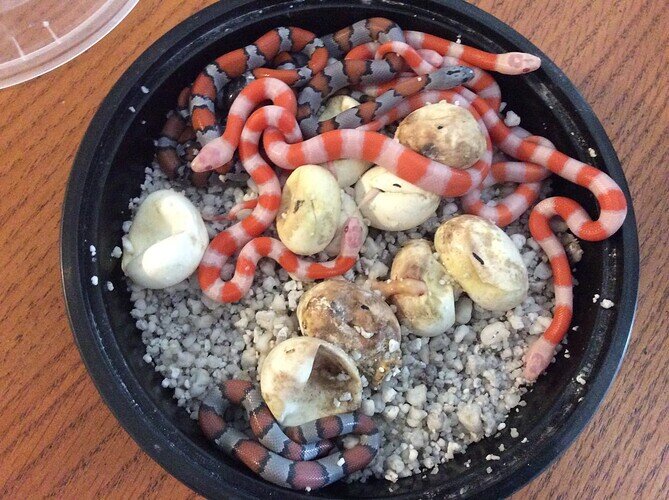 Aren't they beautiful!