Hello MM community! Reaching out as a first time ball python owner and have a question you all can probably answer. I received Tigger first week of march 21', pastel, yb/asphalt, od.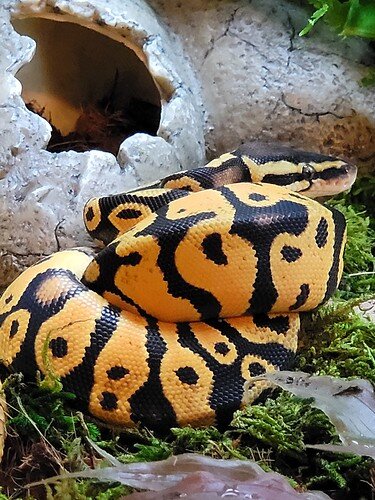 I have begun to notice though that over time since ive gotten him, he has started to devolop these greyish scales along the top of him.


I am just wondering if this is normal for his morph or bps in general, or if its something more concerning? Being new, I just want to make sure im not the cause of this. Will it darken even more over time? Tried to research online but didnt really see anything specific about those morphs, but I have read and seen that over time morphs such as banana for example, do not look the same as they get older. Thanks for any input!