Do you know anything about the parents?
Also, axanthics are one of the morphs that is most difficult to photograph. So this photo doesn't reflect how you may see them visually. It can be difficult to judge.
I'd probably also guess pastel axanthic. Pastel can vary alot in strength and expression between individuals.
Im trying to get more information because the breeder only talk throught email lol. Hard to get through too Heres another photo. The right snake colors pop and have white shading around the "alien heads"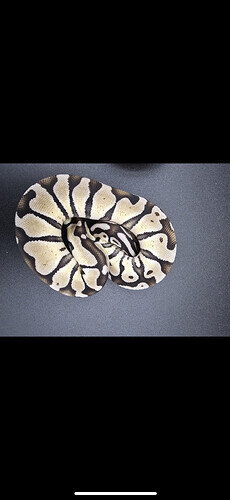 If you're in corespondence with the breeder, what do they say it is? They should know, they made it
Hello @mikelib765! I would like to welcome you to the forum! So glad you found us! This is a wonderful place to be for any reptile enthusiast whether you're a keeper or a breeder.
Hopefully as @chesterhf said, the breeder that produced the animals should most definitely supply you with the information you need!