I don't think we have a thread like this so here's a new one: What cute or interesting reptiles have you seen at pet stores?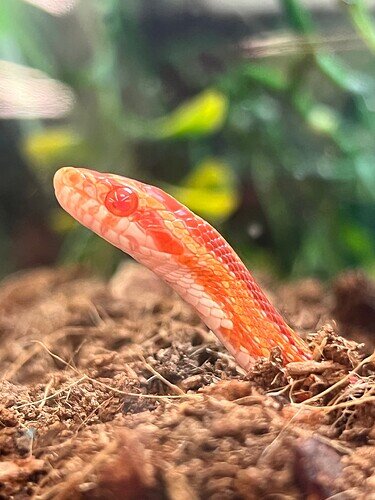 This was from yesterday, I stopped by a local PetSmart to get some dubia roaches. Of course I had to look at the reptiles!
Cute little corn snake!
Almost makes me want to get into corn snakes, but of course I'd buy them from reputable breeders rather than from the pet store.