The best way to ID it is to post pictures after it sheds and the pigment is fully developed.
Im still trying to learn, but i would bet it has YB based on the dorsal stripe, but i am nowhere near reliable at this haha.
Kinda looks like my pastel yb pied girl, Pixel!
But yeah, it'll be easier to get an ID once the baby sheds out.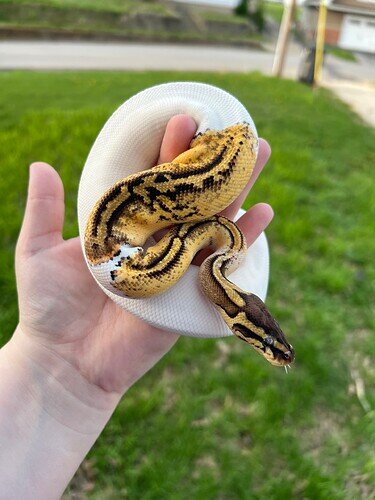 Definitely pastel pied, questionable YB. Like the others said, will be able to tell better after shed.
No YB in that one. A nice Pastel Pied.
Pastel Pied, no YB.
Looks good, congrats!