Can't wait to see what this little female produces. Her colors are insane!!! What would you put with her ?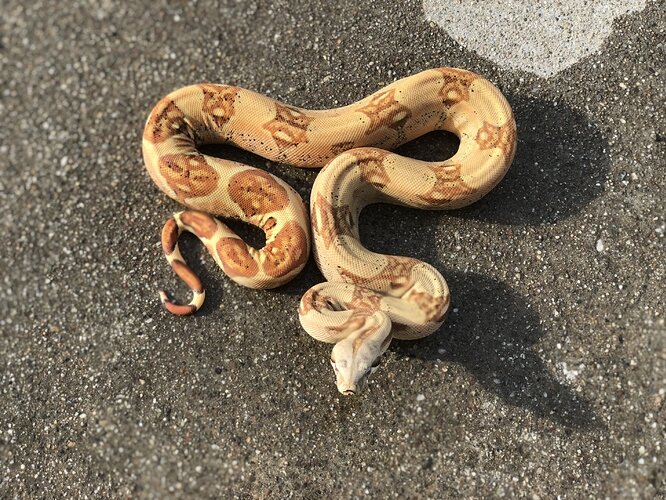 Depends what you like. The best bet for me is a visual Vpi male with a pattern gene attached. Jungle, Motley, Keywest, Arabesque etc.
I'm a huge motley fan. Definitely in my plans.
Visual VPI aztec jungle would be a killer pairing!
That would be crazy. I like how you think