I dug this little conda hognosed snake out of his tub to check on him(his name is Freddy because he has a little guitar marking on his head.)
LOL This is the first time I have seen this particular response in person.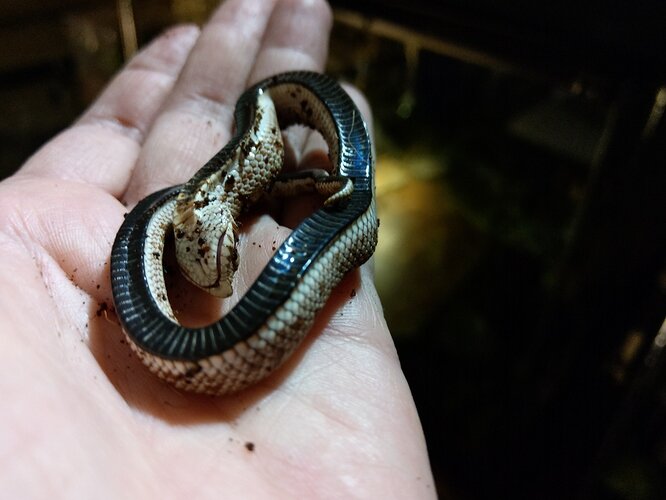 I took pictures because he was so cute. He forgot and kept flicking his tongue even though he was "dead" I then realized I have no one to show them to in person

my husband wouldn't understand and the people I work with just think snakes are creepy, scary, and evil. It makes me glad that the internet is here so I can connect to other people of like mind.