omg, she is so hungry! I fed her on April 30, and she has finished her digestion in 48 hours! She came out for food yesterday, and she showed a great interest in my computer(it is hot so I think she wants to know whether it is food?) and now she comes out again, flicking her tongue frequently, and stares at me straightly "Dude, I am hungry"
She is 6 months old, and I am not sure about her weight(I bought a scales but it will arrive next week) the breeder told me she is 100g so I prepare 10-13g food for her each meal, but it seems like she is still want to eat more…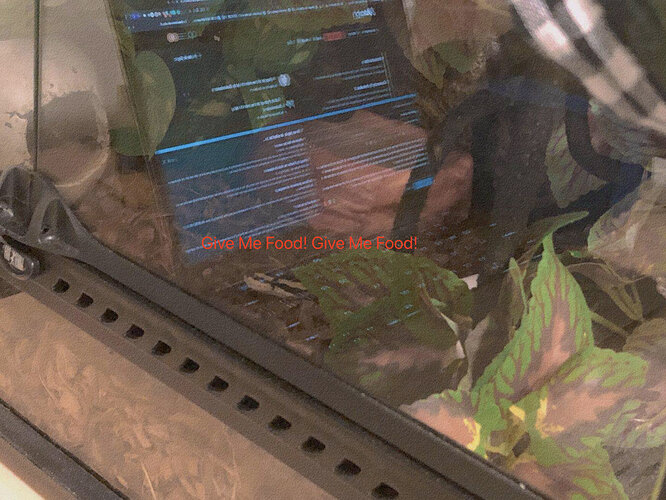 Can I feed her more frequently? For example, giving her a meal every five days?