As both a seller and a buyer on Morph Market I wonder if a feature like a friends list, recommendations, or some sort of curated list would be worth thinking about. I don't produce a lot of animals so I often send potential customers to other vendors when I don't have what they are looking for. I will often send someone a link or multiple links to Facebook and Morph Market stores but having curated collections would make that easier.
The way I see it working would be something like this: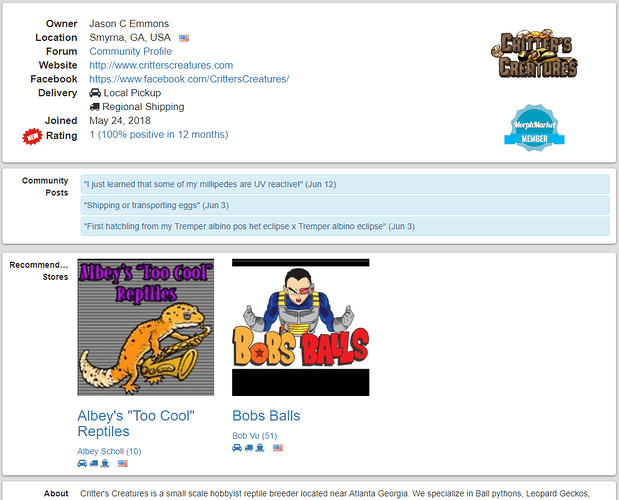 I used the existing elements from the store list here: https://www.morphmarket.com/us/stores/?cat=bps
some of the CSS didn't apply when I did that and the card appearance isn't there either.