Centering my breeding projects around the Renick Ghost morph. I'm starting with a Male Renick Ghost Super Tiger. Will I drive myself crazy starting with a recessive gene? Maybe…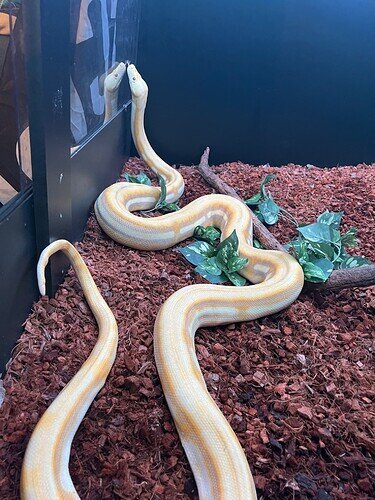 Who all is working on RG combos? As far as I know, Travis Warren is the main one. I'd like to know what other breeders/hobbiests are working with RG as well.
What RG combos have been made? Which ones would the community like to see?
With RG being an albino gene, does it make albino combos like Mochino, Snow, etc?
Another thing I've always wondered, why is RG not a more popular morph?