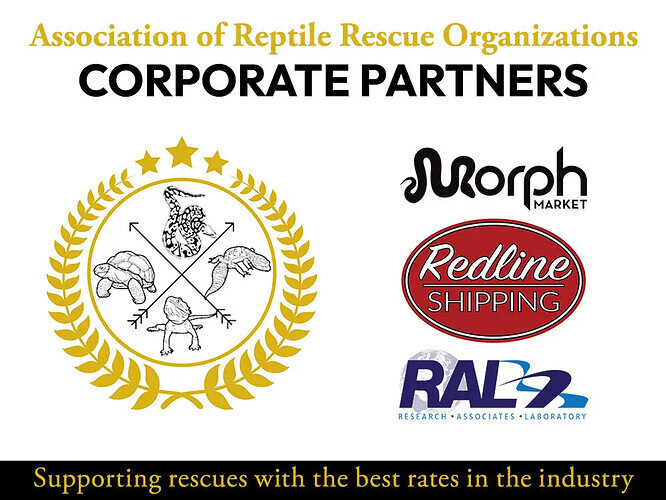 Redline Shipping and Research Associates Laboratory are jumping in with MorphMarket to support legitimate reptile rescues with the BEST discounts in the industry!
These discounts are available to members of the Association of Reptile Rescues (ARRO). ARRO is a new reptile rescue network led and organized by the rescue community itself. Their accreditation process considers 501(c)(3) applicants who also demonstrate quality practices, ethics and outreach.
The growing set of Rescue Member Benefits now include:
Redline Shipping: 60% off Fedex retail shipping to make rehoming and rescue-to-rescue transfers affordable.
Research Associates Laboratory: 40% off retail on reptile health tests to maintain healthy environments with at risk animals.
MorphMarket : Free membership for animal rehoming, professional web presence, inclusion as a rescue in our Vendor Directory and in expo listings.
Legitimate rescues play a critical role in helping animals that need a new home for any number of reasons. They are also crucial for providing education and outreach to the public. It is incumbent on all of us to support this work for the good of these animals and health of the industry. You can help by sharing this news with others.
Links: