Is there a function that shows all of my sales on MM?
Yep!

Head over to your "Manage Inventory" on MorphMarket and you will see a filter at the top with 3 options "For Sale", "Expired" and "Sold"… the last one being the one you are after…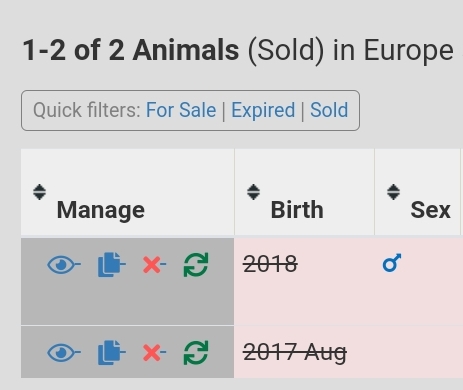 you think a sharp young man like me would have figured that out


Thanks!!