Howdy! I'm Tande, I've been a customer to a few folks at MorphMarket ! I'm a huge fan of reptiles and over the past few years have more than jumped into the deep end with how quickly my collection grew!
My SO is very much more into amphibians and fish - he has several axolotl and quite a number of frogs (white's and a pacman!). We've bred the axolotl once last year but our project was interrupted by a natural disaster that ripped thru our area. We're hoping to try again at some point!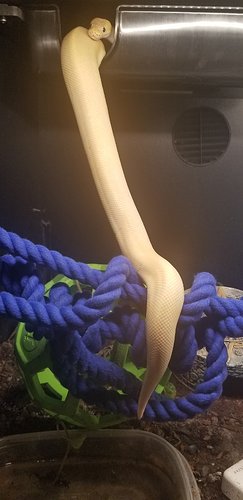 This here is Sirius, my champagne banana pastel boy. He's not exactly the smartest guy on the planet but I love him quite a bit. We have five ball pythons, three of which are set up in their own bioactive enclosures. We do plan on breeding them in the future!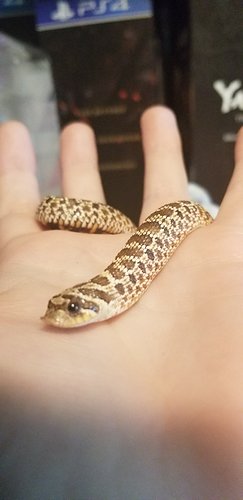 I just recently got two mexican hog noses, just small babies that I hope to raise and breed. Westerns are not allowed where I live but other types of hognoses are fair game, and I really want to get into easterns, southerns, and mexican hoggies, but I'm starting with mexicans. If you know anyone who breeds them I'd really like to get in contact with other keepers and perhaps help make them more accessible since they're really beautiful (and quite sassy).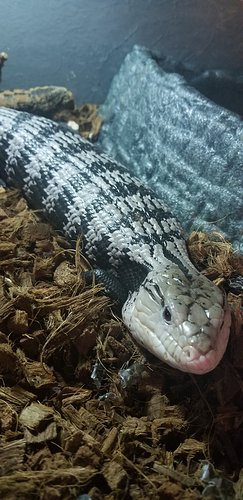 And this is Professor Hotdog, one of our two blue tongues! I LOVE this species, they have such big attitudes and have a wide palette in regards to food they will like. Hotdog really likes eggs and earthworms and broccoli. Little Smokey, the younger one we have is one of the best cuddlers we have (somehow more of a cuddler than our pythons

).
Overall I think we've hit the perfect place with our collection (though I do want a pair of emerald tree skinks at some point beyond more mexican hoggies!).
I am an engineer/programmer as well, so if anyone wishes for help/assistance in web development or the sort, I'll be happy to help (and perhaps work for cute skinks or hoggies…).