I just want to say before I get into this, Frank will be going to the vet asap.
FranknFurter is an adult snow corn, we've had him for nearly 2 years, we got him from a friend who owns a reptile store here in New Mexico.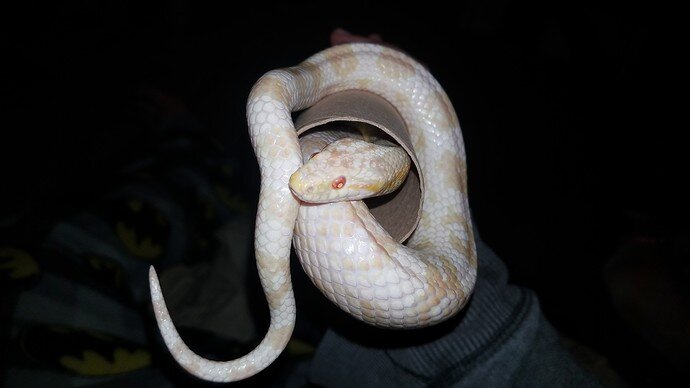 He's always been a healthy, spazzy derp. After his last meal, he developed an injury on the inside of his mouth, which we healed up pretty fast and easy, but he's had this… weird scale issue on his face and down by his cloaca.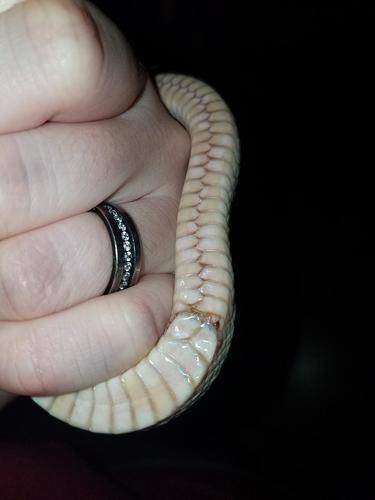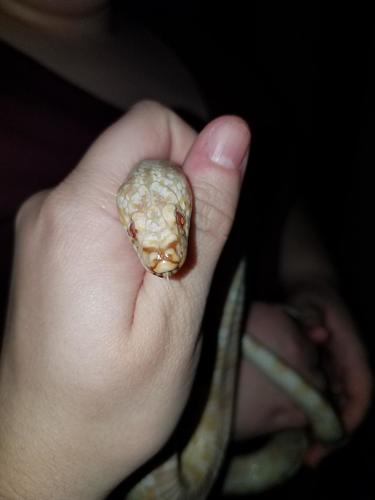 We've been talking to another friend who rescues snakes and he doesn't think it's scale rot, as it's so symmetrical.
We had him in a tall 30 gallon tank on aspen, but when we noticed his face, we put him in a long squat bin with paper towels.
The only idea we have is it might be something bacterial that his last meal introduced into his system. He doesn't seem to have trouble breathing at all, and his mouth is clear…
This is the first time we've ever experienced anything like this.