7/8 eggs pipped last night. Should I cut the 8th egg or just leave it alone?
You can read the pros and cons of cutting here. If you decide that you want to do everything possible to save the egg (which I don't recommend for oversaturated species) then you should cut it.
Leave it alone for a day or three, probably just a slower baby in there
If you have cut before i would definently cut. Doesnt hurt the baby if done right.
It pipped and is completely out of the egg now. Thanks for the advice!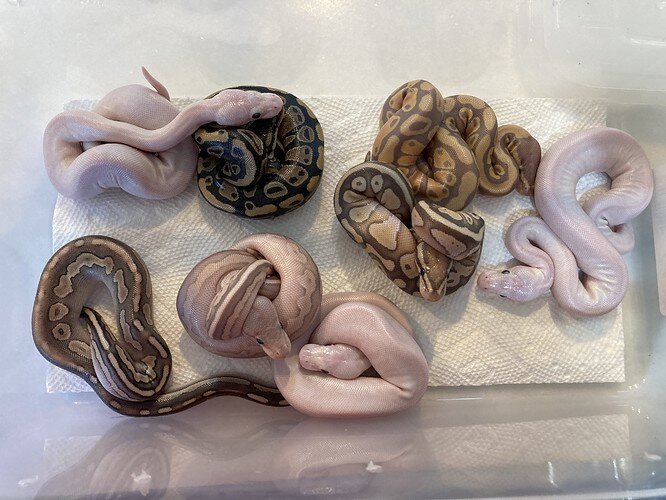 here's a pic of the whole clutch
Beautifull clutch. What was the pairing??
Yeah, who were the parents cause I see Cinnamon, butter, banana, and BEL
Very nice!
Close! The pairing was lesser cinnamon banana x lesser het clown