Just wanted to show off Sumi's iridescence! Anybody wanna show off their glow babies? I'd love to see them!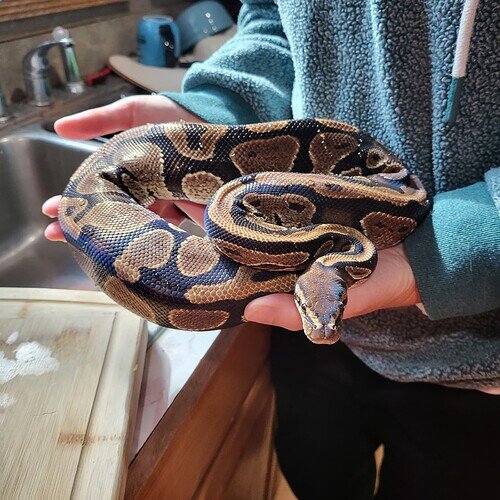 Wow @gina5678! That's incredible! She certainly gives BRBs a run for the money!
Here is my little brown house snake Apricot showing off a bit of his iridescence: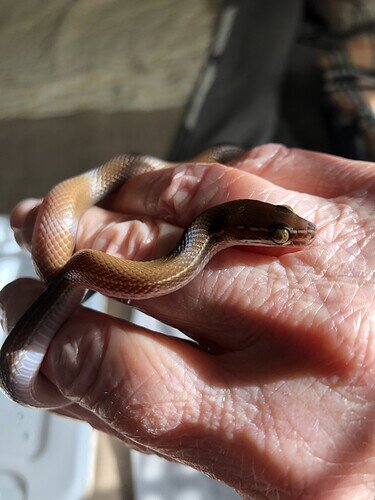 Aww thank you @caron ! I LOVE Apricot and her beautiful iridescent self, and that eyeball is just too precious!
Thank you @gina5678! After I posted the picture I worried that this thread was just for ball pythons……

I will try to see if my BP Wrenn is iridescent!
Sumi is gorgeous!

I'd love to see ALL iridescent snakes; I should have worded it that way in the first place. BRBs and I think they're called Super Goldenchild retics are so spectacular, and I would love to see all our community members' iridescent snakes or reptiles even!
Oh my gosh,

Holy cow and wow! That is a stunning animal! I didn't know white lipped pythons are so iridescent! Absolutely gorgeous @unkn0vvn1221!


Here's some pictures that show off Dratini's beautiful iridescence!

Dratini is stunning, wow! Love the name too!
They're all lovely! I may be able to rustle up some pics which show iridescence but none will be prettier than the pics already posted.