Welcome to the forum! Adorable beardie! And @lygexotics your rescue baby is also precious!
Lol yeah I was just saying he's my angel. That's not a new morph.

He's an orange hypo trans leatherback.
Oh I have no Knowledge of beardie morph I was talking about the color he is cute
Here's a pair of bearded dragons we used to have. They had great personalities, especially Thanos, the big orange guy.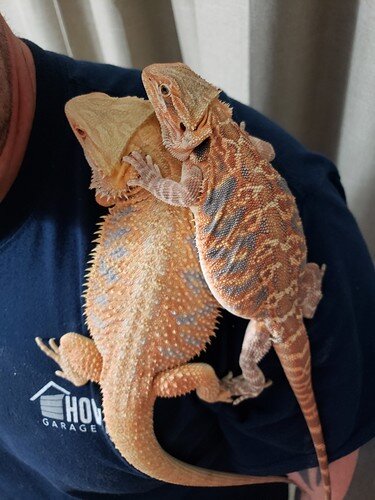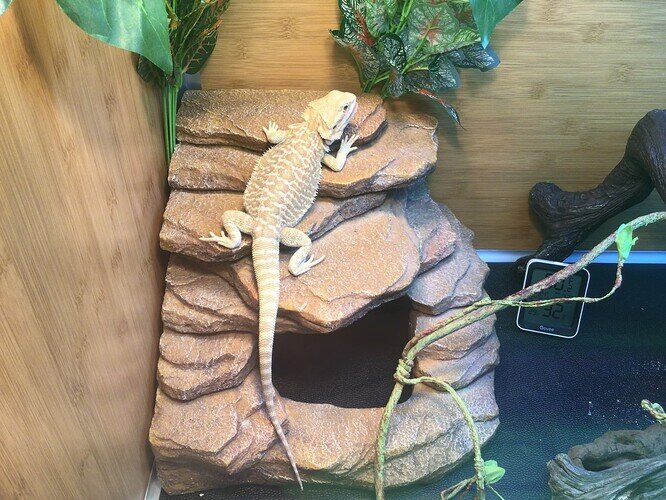 this is mango! he is 8 months old now (he was 7 and 20 days in this picture) and I absolutely love him to death not great with handling because he is shedding, he is a
hypo leatherback blue bar citrus tiger citrus pos het zero 50% het trans (the 'blue' is more of a black with speckles)
I think we need to get this thread going again! Here's some photos of Draco! Apoloies for the large photo dump lol