Hello! So just got a couple kingsnakes from a local keeper as they were selling off most of their collection. While I know for sure what one of them is (she's an MBK) I'm not sure what the other one is.
Here's the other one in question: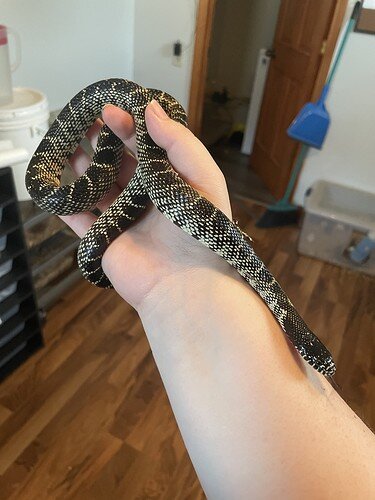 I'm thinking he's a desert kingsnake based on my attempts of googling and looking on MorphMarket , but I figured I'd pop in here to check as well.
And I'm sure ya'll would like to see the MBK, so here she is: