Ill start with- I did search and came up with varying things - and im probably just being paranoid…but:
I got my Lipstick Junglow on 9/9/2022 (she was born June 22nd), it been almost a month. She has crushed food 3 times (f/t Hoppers), shed once, and has gotten bigger. She is being tap trained.
Tank conditions:
20G Tank
thermostat controlled UTM under the warm side, set at 90 degrees
dimmer switch controlled ceramic heat lamp to put a surface bask at 90 on warm side
24" UVB 5% (on for 13 hours a day)
ambient on warm side: 89F
basking temp: 90F
ambient on cold side: 79F
humidity, warm side: 70%
humidity, cold side: 80%
substrate: Coco Husk + Spaghum Moss
Ok with that out of the way I have never seen her do any of this yet:
bask
use the hide
soak in her water ( i have seen her score a drink twice )
POOP/PEE.
I spot check multiple times a day looking for defecation and nadda. She spends all her daytime in the warmside corner. Her temperament is perfect, I hold her nightly unless I have fed her within 48 hours.
I have tried multiple arrangements. One hide, two hides on either side ect. This is where I am currently at:
This corner is her favorite spot where she spend 99% of her time (with the moss ball moved).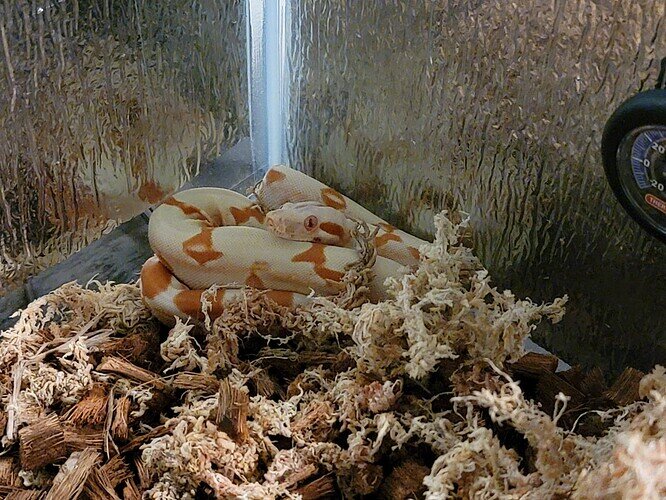 She loves this moss ball and hides under it in that same corner.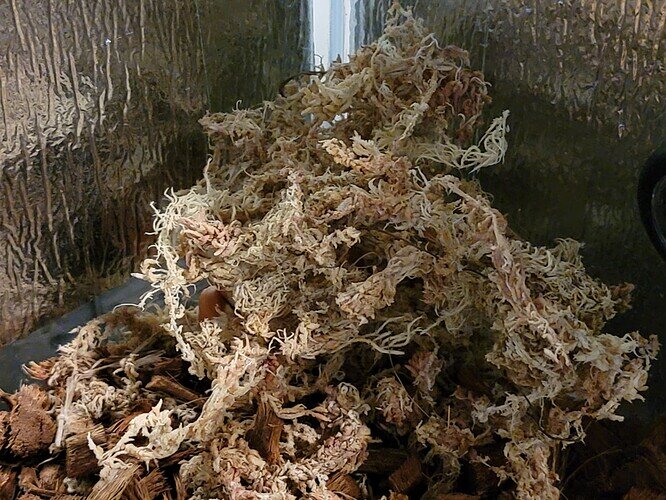 Cage setup: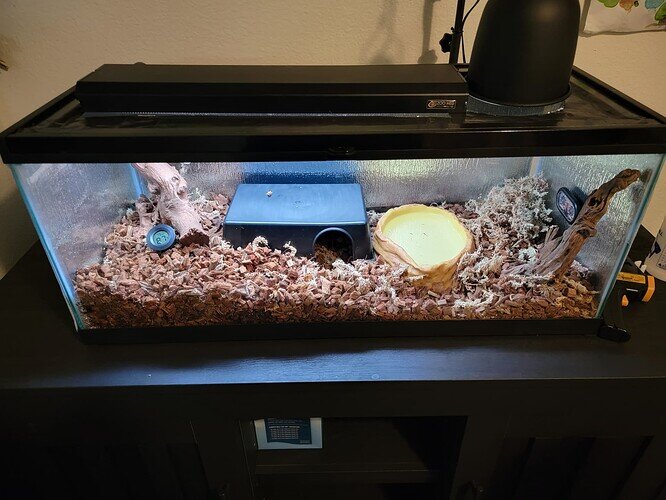 Its been a month so getting kind of worried but probably over thinking, what do you think? Ive had a few boas, and they were always using hides/soaking.