Hello, everyone.
I am the Japanese who began breeding of Western Hognose from this year.
As I use the translation function, I am sorry if it is hard to understand English.
Well, it is the main subject.
I crossbred it in an albino born in 2014 and anacondas born in 2015. the child of the photograph was born.
There was comment from a breeder of Western Hognose when I posted it on instagram saying it was saying "Woodruff Hypo is born".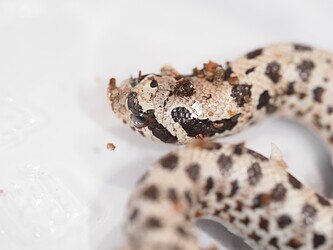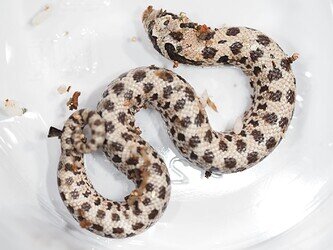 After checking it, I&D Reptiles creates Super Woodruff Hypo in 2013, and the child of this photograph thinks that it is very near.
Please tell me knowing this morph.
1.Will the Woodruff Hypo be circulating now? (I have never seen what I sell in Japan)
2.How much is the amount of money if I sell this individual?
In addition, in I&D Reptiles, the update of the homepage stops in 2018 years, are you not active now?
Thank you in advance for your help.