So, I went to the recent Show Me Snakes expo in Nashville, TN, and ended up coming home with 4 crested geckos.
I was told by the breeder that I purchased one of my adult females from, that she had been with a male and may be gravid. She's currently housed with my other adult female, in a good sized tub. They have plenty of fake plants to hide in, as well as a moist hide.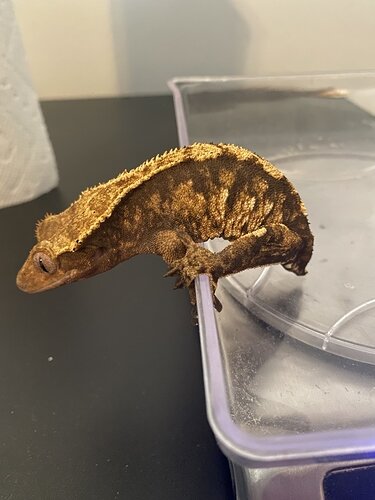 I kinda forgot, but sure enough when I went to clean out their enclosure today…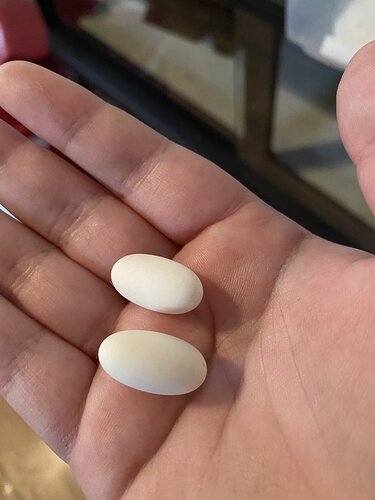 I found two eggs. Both are fertile and candled with little red circles in them. I have since messaged the breeder to ask what male she was paired with, so I know what to expect with the babies.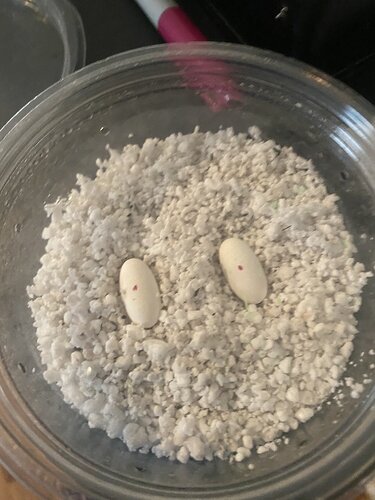 I had to do some last-minute research on incubation, but I got them set up in a little deli cup with some 50/50 water and perilite, and fired back up my incubator and set it to 75°F-76°F. Good thing I had just finished hatching out my ball pythons for the season!