My leo's, Loki and Zara, got tank upgrades today. My boy Loki was in a 15g. My girl Zara was in a 10g. Today they both got moved into 20g front opening enclosures.
You can see my man Lok doing a peek from under his hide.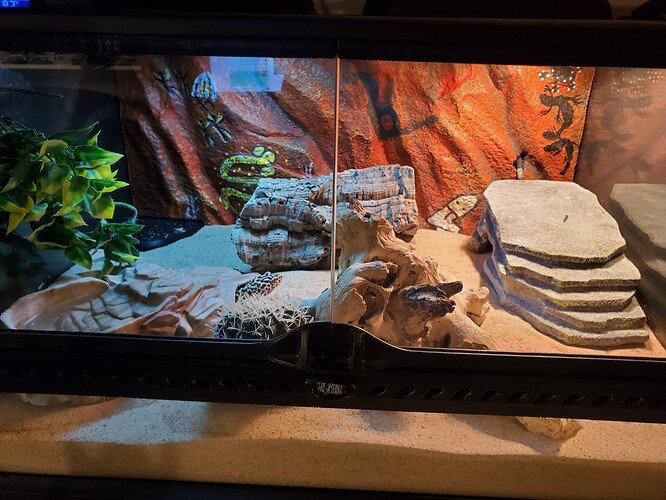 Zara is hiding like always. She hates me and everyone else. She did have fun climbing her new background when I first put her in though.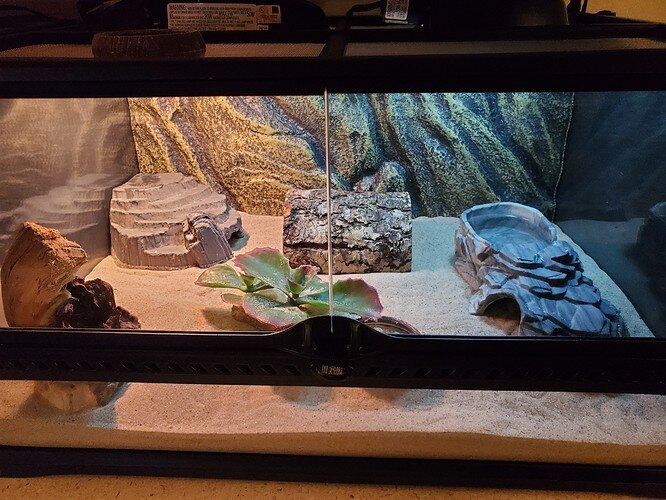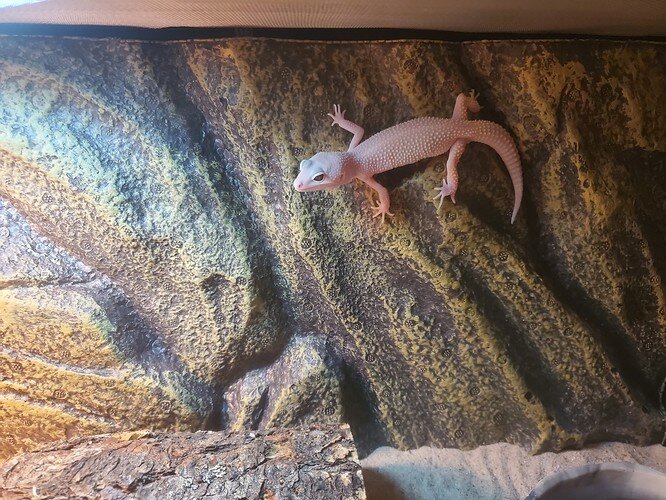 That's not the final product. They both need new humid hides. I'm currently making some on my 3d printer. Will post pics when I nail down something I like. Zara needs a poop box too once I figure out where she likes to bm in her new home lol.
*Edit: my girl just reminded me I also have to make them their new tank decals with their name. Will post those here when I get them done.