Apologies for the sappiness, but I wanted to share something beautiful that happened today while my little one was handling one of our Honduran Milksnakes.
I told my daughter, Lucy, that many people fear snakes. She gave me the most puzzled look; then she said, "maybe they don't know that snakes are scared of them, too. Maybe they need to spend time with them, because then they will learn that snakes are one of the greatest animals in the whole world." She spoke of an imporant lesson that many adults still sadly struggle to grasp.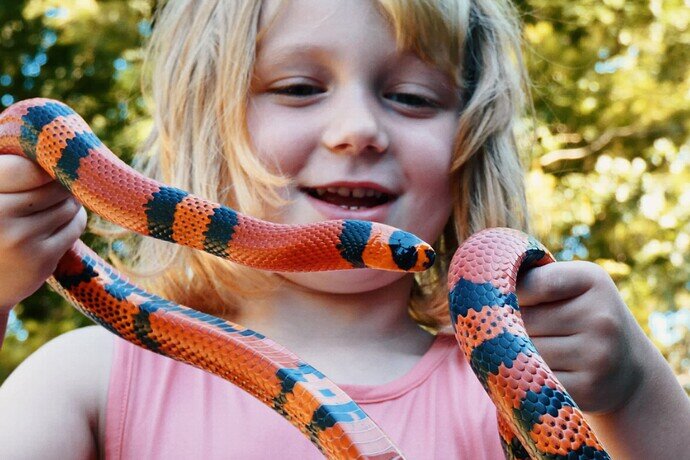 Imagine if everyone taught future generations to love, respect and admire 𝘢𝘭𝘭 life. To explore all the wonders of our curious world. To think freely, independently, and with a purpose of their own. In such a world, we would see the most amazing things grow from their not-so-little minds.