I moved in a small cabin on my buddy's property. This guy was there being neglected by the guy that stayed here before me. I fed and took care of him for the past year and a half…
I don't know anything of his genetics or even where he was purchased from…
I've had several normals or wild type ball pythons. This one just stands out different to me.
I may breed him in time just to see what I might get.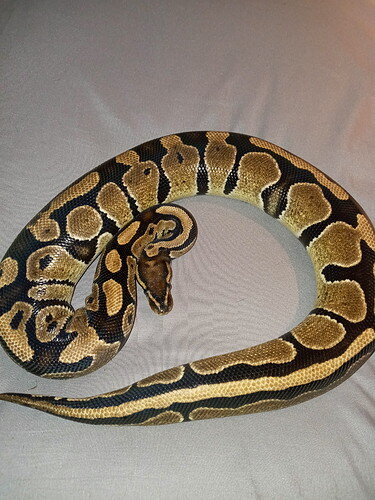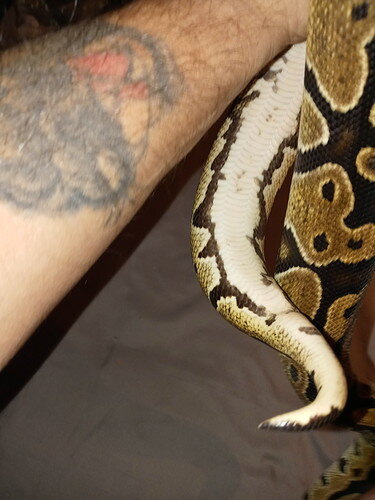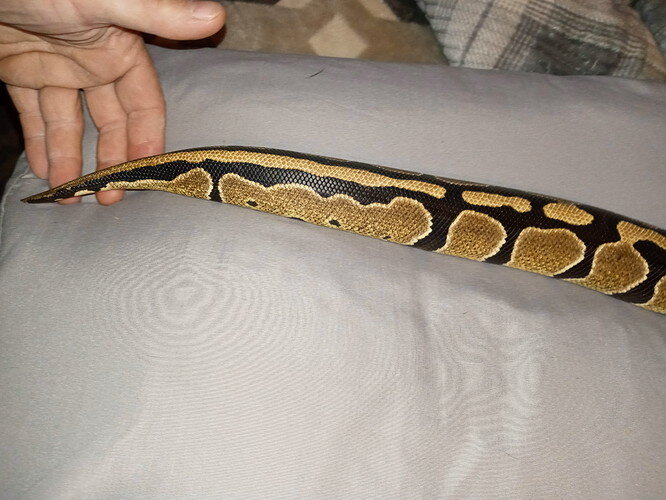 I welcome your thoughts!