These Doryteuthis Pealeii are the first CRISPR gene edited squid. Like all squids, they're masters at editing their own genes. Now Joshua Rosenthal at the Marine Biological Laboratory in Woods Hole, Massachusetts, and his colleagues managed to edit them too - turning off the genes that produce pigment in their skin.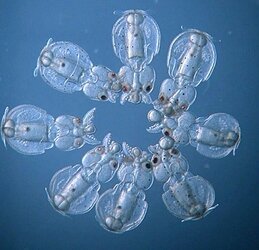 Though their main creation was a potential model for studying brain evolution, it just goes to show what can be achieved using CRISPR.
Imagine a clear-as-glass rattlesnake, where we can see the internal workings while the thing is still alive.
With the belief that CRISPR could not be used on reptiles a thing of the past, I think we are going to see some amazing creations pop up in the next decade or two.
Add to that that some breeders are able to splash really large amounts of money on new genes, I can see it becoming the main way new morphs are discovered in the future.
@chesterhf and @t_h_wyman can probably dive into this deeper than myself, but I'm personally keeping my fingers crossed for a bright blue Boa