Do you know their gender? Here are a few names penny, copper, sunny, din, blaze, quibli, thorn, quicksand, there are more i can think of but i have company so i will post more later. I hope you find a good name for them!
I don't know the gender):
Thats ok but i have some more names! Dune, Onyx, Sandstorm, Cream, Ore, Sunstreak, Thats all i got. The little dragon is adorable and i hope it gets a good name!
Thank you so much! I will keep you posted on the name I choose!
Onyx, is that pronounced "on ix"?
Yay! Im so happy i could help you name the little lizard and Onyx can probably be a name for both genders. Any more pics?
Thank you so much for the help

Your very welcome! Onyx is beautiful

I say give it a kick-ass title too. 'Onyx, Destroyer of Worlds' sounds good.

Onyx destroyer of worlds really makes sense in my context, as the onyx im referring to is a sacred treasure that can vaporize any enemy its owner might have. Oh and i got the name from a book series called wings of fire if anyone is wondering.
I was wondering if those names were Wings of Fire references
If I'm right, I believe this guy is who Ashley is referencing…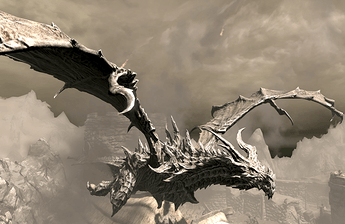 I can definitely see the similarities


Onyx is a really cool name though

Whoaaaaa! That's pretty cool

I've named all of my snakes "Kitty", it makes everything so much easier!